A demonstrative field where you can appreciate many of the products used on cereals.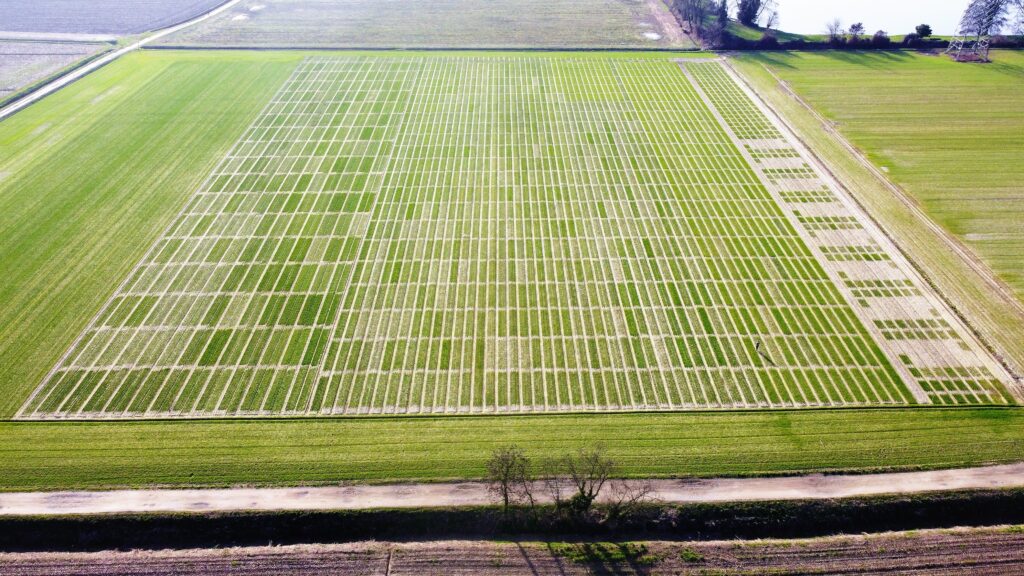 ---
Where?
You can find us in Liscate, in the province of Milan. Use the map below to see better where you can find us! You can also click on the pin to receive the directions to reach the field.
The trial has been organized following the Good Agricultural Practices, with plots of 20m2 and three replicates.
Wide pathways will be realized to allow an easy visit to materials and products.
---
What area are you more interested in?
Evaluate the best strategies to guarantee a clean and free of weeds crop.
The targets will be Septoria tritici and Puccinia spp. for leaf diseases and Fusarium spp. for ear diseases.
Several products will be tested in this field to evaluate their yield and quality characteristics .
A field where you will have the chance to see both grain and silage varieties of different winter cereals.
---
With the support of: