The two main pathogens on grapevine are Plasmopara viticola (downy mildew) and Uncinula necator (powdery mildew). The aim of this field is to show and compare all fungicide strategies against these diseases.
---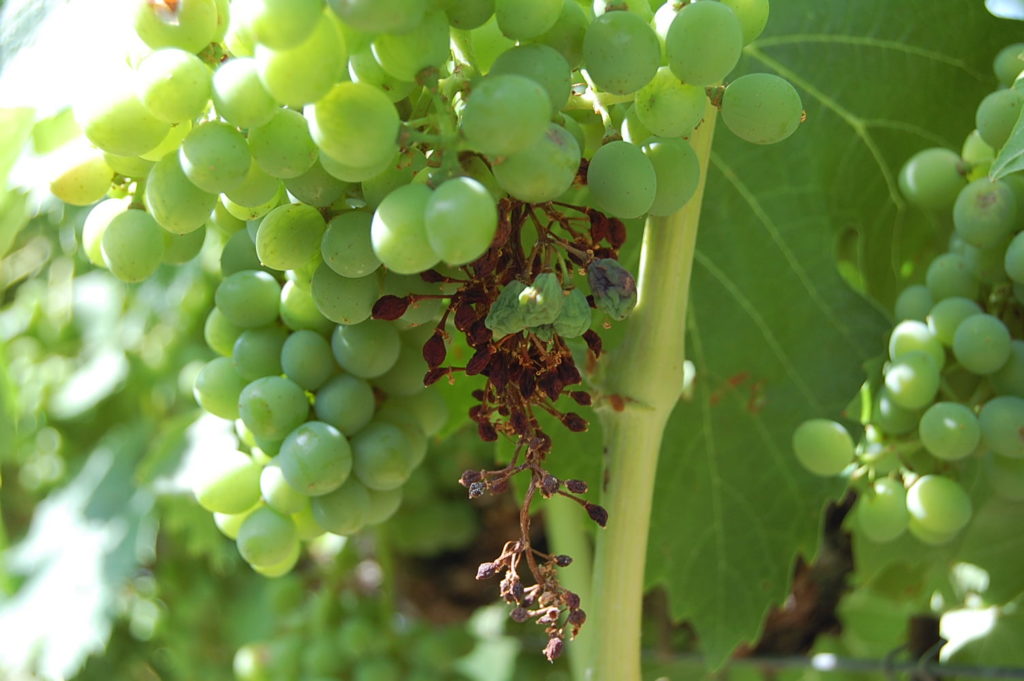 Plasmopara viticola, causal agent of grapevine downy mildew, is a particular "fungus" which develops in warm, moist and humid environment. Symptoms include irregular yellow spots on the top surface of the leaves (they can turn brown due to necrosis) and white dusty spots on the bottom part of them. On bunches, the fruits become covered with white/gray dust and they change their color from purple to reddish brown.
---
Uncinula necator è la causa dell'oidio sulla vite. In ambienti caldi e umidi, infetta tutti i tessuti verdi incluse foglie e giovani grappoli. I sintomi sono facilmente riconoscibili e identificabili: una polvere bianco-grigia ricopre i tessuti infetti, visibile sulla lamina superiore delle foglie e dei grappoli.
---
Le strategie di diverse aziende agrochimiche saranno valutate per il controllo di entrambe le malattie.